Carnival Mirror is a flexible, portable, unbreakable, distortion mirror that you can mount on any wall, door or flat surface. With ease you can bend this mirror in hundreds of different ways to create thousands of optical effects, limited only by your imagination, some of these include;

THIN, FAT, SHORT, TALL, WEIRD, CRAZY, SCARY, FUNNY, REALLY FUNNY, FALL DOWN ON THE FLOOR FUNNY, MULTIPLE PARTS, MISSING PARTS, HUGE PARTS, WELL YOU GET THE IDEA...SEE THE GALLERY PAGE FOR MORE WACKY PICTURES !!! .

Carnival Mirror

is made the same way as very expensive Glass or Plexiglas mirrors but on a much thinner high grade plastic sheet. This thin sheet is easy to bend and will allow you to create the custom reflection of your choice.

We have sold thousands over the past 19 years and are still the only direct source for this packaged material for consumers. Several others resell our mirrors at substantial markups.

Carnival Mirror

is the only optically perfect, custom use flexible distortion mirror available.

It is lightweight and simple to mount with provided adhesive tabs that allow multiple adjustments.

Has the same clear reflection as a $700 glass curved mirror, and when mounted looks almost identical.

Can be shipped and stored rolled up, easy to reuse again and again.

No frame is necessary, we supply simple instructions and the removable adhesive tabs to hang it fast.

Our Large mirror is only 9 ounces and our jumbo less than 2 pounds.

Our mirror gives you the control to change the visual effects, the same mirror can be used for all applications...fat, thin, wacky, wavy etc. View at the gallery.
You can mount it in less than 3 minutes and it can last for many years.


Carnival Mirror

is a professional grade product used by hundreds of artisans, exhibitors, event planners and professional haunted houses across America. carnival Mirror is used at

Universal Studios Florida, Six Flags and Luna theme park in Coney Island... and seen in thousands of professional displays and homes across North America.

Not a thin mylar or low grade reflective material - this is a high grade professional quality offering!

Has many other uses after your party is over it is an awesome craft item too.
Our product is a non backed mirror on high quality clear plastic sheet. While we do not promote outdoor use, we have installed these as replacements for ruined expensive plexiglass mirrors at shaded playgrounds and they last for many months even in high humidity South Florida before showing deterioration. Moisture will eventually etch the metallic side if it remains wet.
As a quick use prop they are awesome and inexpensive, just do not let them focus any sunlight unless you are making a solar collector...they will create a dangerous beam of heat! Think of a large magnifying lens that can easily burn in seconds. Review our basic instruction picture below.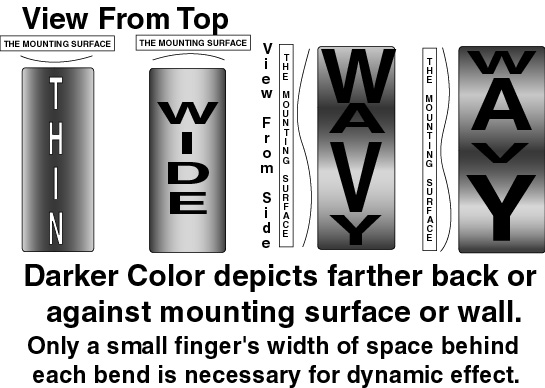 | | | |
| --- | --- | --- |
| | | |
| Carnival Mirror comes rolled up in a Priority Mail shipping tube | Repositionable non-marking Adhesive Tabs- included | Guaranteed smiling faces when it arrives |
Make your front door, wall or home a spooktacular place for safe Halloween FUN.


MIRROR GALLERY SHIPPING INFORMATION KIDS LOVE IT ADULTS LOVE IT OTHER USES CONTACT US